Electrify your drive at Mercedes-Benz of Fayetteville! The all-new 2022 EQS from Mercedes-EQ is rolling onto our dealership lot in Fall 2021. Get ready to meet the first fully electric luxury sedan from Mercedes-EQ. If you're focused on sustainability without compromising elegance and luxury, the 2022 EQS is for you. 

Here's what we know about the 2022 EQS so far: 
When can I buy an EQS? 
The 2022 EQS is not yet available for purchase. We expect the all-electric vehicle to arrive at our Fayetteville dealership in the Fall 2021. Fill out our contact form to stay up to date! 
How much does the EQS cost? 
The MSRP of the EQS has not yet been announced. 
What new features does the EQS offer drivers? 
The EQS features an exclusive 56 inch curved glass instrument panel. The show stopping feature stretches from door-to-door, and seamlessly displays three screens. Each seat has the ability to interact with the car for a unique passenger and driver experience.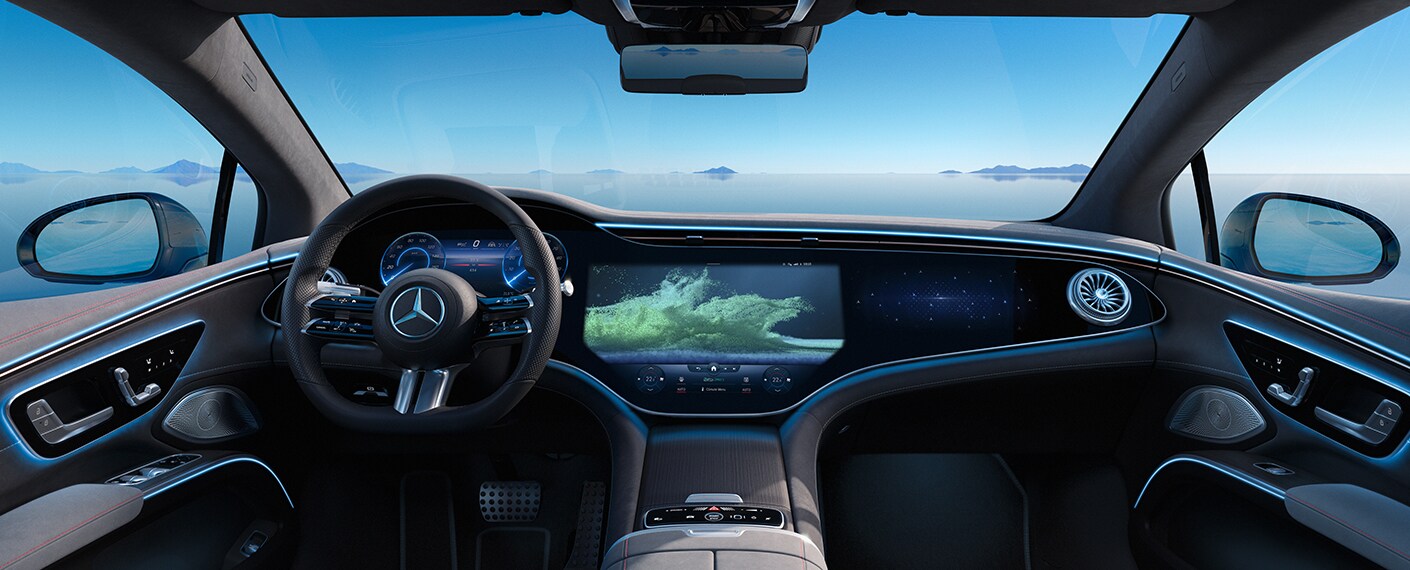 We're ready to welcome in a new era of driving at Mercedes-Benz of Fayetteville. Full details on the future EQS vehicle can be found online. Complete the form at the bottom of this page to receive EQS updates and be the first to know when it debuts at our dealership. 
You can shop our current
new luxury Mercedes vehicles
24/7. We're excited to offer this luxury electric sedan to North Carolina drivers. You can visit our dealership at
420 Glensford Dr, Fayetteville, NC 28314
or call us at 910-487-0000.
Don't forget we also offer delivery options
.